Multipack introduces its 3-In-1 Rotary Rinsing-Filling-Capping Machine for Liquor Filling Industries. Suitable for automatic filling, capping, and labeling of various round, flat, square, and other special-shaped bottles.,
Specification
Material Stainless Steel 304
No leak,no drop, no waste
Accurate filling
Detachable Control Panel (Micro-Processor)
3 in1 alcohol filling machine, integrating with washing, filling and capping, it realizes full automation in the whole process, suitable for glass bottle and aluminum anti-theft cap filling of wine, grape wine and sauce.
In this Liquor Filling Machine, The bottle types applicable for various parts are easily, conveniently and rapidly adjustable. It adopts new negative pressure filling way. Compared with the machines of the same specification, the productivity and benefit of this machine is more larger.
This Liquor Filling Machine adopts advanced Micro-Processed Controller . The input bottle chain adopts speed control by frequency variation; the output bottle chain adopts adjustable speed way, which combines with the transducer of the host machine making the output bottle running more stable and reliable.
The photoelectrical inspection of the running condition of various parts makes a higher automation and convenient operation.
Technical Parameters
MODEL
Multipack-GRAVIFILL-90
Series-3 In 1 Rinsing-Filling-Capping Machine
APPLICATION
Wine, Liquor , Alcohol drinks, Vodka , Whisky,Vinegar etc
BOTTLES
180ml to 2Lit (Round,Square/Flat )
Glass/PET
Diameter-30mm-108mm
Height-170mm-340mm
CAPS
ROPP SHORT NECK/ ROPP LONG NECK/ CROWN CAPS/PLASTIC CAPS/TWIST-OFF CAPS ETC.
HEADS WASH-FILL-CAP
16-16-8
DIMENSION
3200mmL x 1800mmW x 2200mmH
WEIGHT
2000Kg
PRODUCTION SPEED
90 Bottles Per Minute (5000-6000 Bottles Per Hour)
CERTIFICATES
CE/ISO
CONTROLER
DETACHABLE PANEL
POWER
415V/3PHASE/50Hz / 7.5HP
This machine is also called as liquor packing machine, whisky filling machine, alcohol filling machine, rum filling machine, gin filling machine, spirit filling machine, vodka filling machine, liquor bottling machine, bottled liquor packing machine etc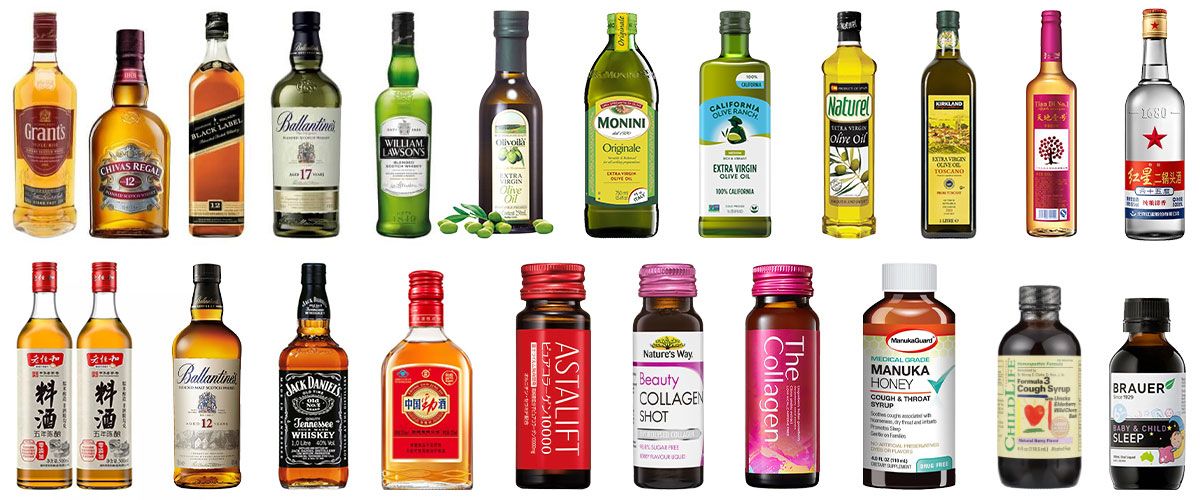 We are reckoned manufacturer, exporter and supplier of Chemical Labeling machine that is used for Labeling Pharmaceutical Liquid, Pesticides Liquid, Agro Chemicals Pesticides, Automatic syrup Labeling machine, Liquid Medicine Labeling and Pesticides Bottle Labeling Line in India.
Packing Ex ambers: Fully Automatic Liquid Syrup Filler Filling Line Capping Labeling Machine Line
Adhesive & Glue
Agro Chemicals
Car Care Products
Chemicals & Solvents
Confectionery
Cosmetics
Dairy
Edible Oil
Food & Beverages
Home Care Products
Juices & Syrups
Liquid Disinfectant
Liquor & Distilleries
Lubricant Oil
Paint & Colors
Perfumes & Essential Oils
Personal Care Products
Pharmaceutical
Spices & Masala
Stationery
Winery
EDIBLE OIL PACKING LINE – MUSTARD BOTTLE FILLING LINE & VEGITABLE OIL FILLING LINE
200 ml to 1 Liter Oil Packing Line
15 kg Oil Tin Filling machine
Edible Oil Packing Line for Pet bottle
Vegetable Oil Packing Machine
Mustard Oil Packing Line for Pet bottle
25 Liter Jerry Can Filling Line
3 Liter Jar Oil Packing Machine
Oil Filling and Capping Machine
200 ml oil Filling and capping machine
2 Liter and 5 Liter Jerry can Oil Filling Machine
High-speed oil packing Machine
15kg/15 Liter Oil Tin Packing machine
Automatic Tin Packing Machine
Edible Oil Pouch Packing Machine
500ml to 5 Liter Oil Packing Machine
5 Liter,20 Liter Bucket Filling Machine
Semi Automatic Load-cell base oil filling machine
Automatic Edible Oil Sunflower Pouch Packing Machine
Automatic Oil Packing Line Groundnut oil, Edible Oil.
Automatic Edible Oil Tin Filling Machine
Automatic Edible Oil Sunflower Oil Filling Machine upto 5 Liter
Automatic Oil Packing Machine 500ml to 5 liter
LUBRICANT OIL PACKING LINE – ENGINE OIL FILLING LINE
500 ml to 1 Liter Lubricant Oil Packing machine
500 ml to 5 Liter Lubricant Oil Packing Line
Automatic Lubricant Oil Packing Line
Engine Oil Filling machine
Automatic Gear Oil Packing Machine
LIQUID SYRUP PACKING LINE – DRY SYRUP FILLING LINE
Automatic Syrup bottle packing Machine
50 ml to 250 ml Syrup packing line
Syrup Filling, Capping and Labelling machine
30ml,50ml, 200ml and 500ml bottle Syrup packing machine
Oral Liquid Syrup Packing Machine
Automatic Pharmaceutical Syrup Filling And Capping Machine
PESTICIDES AND CHEMICAL PACKING LINE – AGRO CHEMICAL BOTTLE FILLING LINE – HERBICIDE / BIO PESTICIDE FILLING LINE.
Bio pesticides Packing Machine
500 ml to 5 Liter Pesticides Packing Machine
Bio Fertilizer Liquid Filling Machine
Construction chemical liquid packing Machine
SANITIZER PACKING LINE – HAND WASH BOTTLE FILLING LINE
Automatic Hand Sanitizer Filling machine
Sanitizer Liquid Filling machine
Sanitizer Filling, Capping and Labelling machine
Automatic Essential liquid packing machine
Spray Liquid Bottle Packing Machine
JUICE PACKING LINE – MANGO , SARBAT ,  SYRUP JUICE BOTTLE FILLING LINE.
Sharbat Filling,Capping And Labeling Machine
200 ml Juice Filling and capping Machine
Automatic Juice Packing Machine
Automatic Juice Packing Line
PAINT PACKING LINE – WATER  & SOLVENT PAINT FILLING LINE for BOTTLE AND TIN.
Enamel Paint Filling line
50 ml to 4 Liter Paint packing Line
Water base paint packing Machine
Automatic Solvent Base Paint Filling Line
Automatic Paint Filling Machine Solvent base Paint
MILK PACKING LINE – FLAVORS MILK – COLD AND HOT MILK BOTTLE FILLING LINE
Automatic Milk Filling and Capping machine
Glass Bottle Milk packing Machine
Automatic Milk Filling and Lug Capping Machine
We Export Machines in Following Countries:
We export Bottle & Liquor Filling Machine , Vodka and Wine filling line to Afghanistan , Albania ,Algeria ,Andorra , Angola , Antigua and Barbuda , Argentina , Armenia ,Aruba , Australia , Austria , Azerbaijan , Bahamas, The Bahrain , Bangladesh , Barbados ,Belarus , Belgium , Belize ,Benin ,Bhutan , Bolivia , Bosnia and Herzegovina , Botswana , Brazil , Brunei , Bulgaria , Burkina Faso , Burma , Burundi , Cambodia , Cameroon , Canada , Cabo Verde , Central African Republic , Chad , Chile , China, Colombia,Comoros ,Congo, Democratic Republic of the Congo, Republic of the Costa Rica , Cote d'Ivoire , Croatia , , Curacao ,Cyprus , Czechia , Denmark ,Djibouti , Dominica , Dominican Republic ,East Timor (see Timor-Leste) , Ecuador , Egypt , El Salvador , Equatorial Guinea , Eritrea , Estonia ,Ethiopia , Fiji , Finland , Gabon , Gambia, The Georgia , Germany , Ghana , Greece , Grenada , Guatemala ,Guinea , Guinea-Bissau ,Guyana,Haiti , Holy See , Honduras , Hong Kong ,Hungary ,Iceland , India , Indonesia , ,Iraq , Ireland ,Israel ,Italy , Jamaica , Japan , Jordan , Kazakhstan , Kenya , Kiribati , Korea, , South Kosovo ,Kuwait ,Kyrgyzstan , Laos , Latvia , Lebanon , Lesotho , Liberia ,Libya , Liechtenstein , Lithuania , Luxembourg , Macau , Macedonia , Madagascar, Malawi , Malaysia , Maldives , Mali , Malta , Marshall Islands ,Mauritania,Mauritius , Mexico, Micronesia , Moldova , Monaco , Mongolia , Montenegro , Morocco , Mozambique , Namibia , Nauru , Nepal, Netherlands , New Zealand , Nicaragua , Niger , Nigeria , ,Norway,Oman , Pakistan , Palau , Palestinian Territories ,Panama , Papua New Guinea ,Paraguay , Peru , Philippines , Poland , Portugal ,Qatar , Romania , Russia , Rwanda , Saint Kitts and Nevis , Saint Lucia ,Saint Vincent and the Grenadines , Samoa , San Marino , Sao Tome and Principe , Saudi Arabia , Senegal, Serbia , Seychelles , Sierra Leone, Singapore , Sint Maarten , Slovakia, Slovenia, Solomon Islands , Somalia, South Africa , South Korea,South , Spain , Sri Lanka , , Suriname , Swaziland , Sweden , Switzerland , ,Taiwan , Tajikistan , Tanzania ,Thailand , Timor-Leste, Togo , Tonga, Trinidad and Tobago ,Tunisia ,Turkey ,Turkmenistan,Tuvalu, Uganda , Ukraine , United Arab Emirates, United Kingdom , Uruguay ,Uzbekistan , Vanuatu , Venezuela ,Vietnam , Yemen , Zambia , Zimbabwe
After Sales Service
We manufacture and export Liquor Filling Machine , Vodka and Wine filling line at comparatively lowest price with excellent after sales service across the globe. Our customer support department comprising of experts in various branches of engineering are always ready to attend to any urgent requirement of maintenance or after sales service from our valued customers. Our regional offices are also equipped with qualified service technicians to attend to regional customer's service calls promptly. A separate team of service personnel for our international customers is always on its toe to proceed to any location world over. We have trained engineers deputed at some of our international agent's place for quick after sales service.