Honey Filling Machine – Automatic Honey Filling Machine, Honey filler for Bottle & Jar
Automatic Honey Filling Machine – The honey filling machine works by sucking the honey from an upper chamber into a lower chamber. The pumping module is made from stainless-steel and plastic and can be cleaned in a sink. The machine's software-design ensures a smooth operation, a high filling accuracy, and minimal downtime.
Honey filling machines, cappers, labelers, conveyors, and bottle cleaners to meet the needs of these applications.
FILLING AND BOTTLE PACKING LINE – Our bottling plant is equipped to handle small packing Glass bottle, Pet Jars (Bear and Hexagon shapes), Upside down bottles and Squeezy bottles.
bottling honey there are several types of filling machines with speed, Automation, Filling technologies We designed to meet the changing needs of the honey industry. We manufacture the ideal machinery to handle your honey filling needs and meet your production goals.
Model where material can be sucked in the syringe from hopper as well as directly from some source tank through pipe system depending on the viscosity of the product.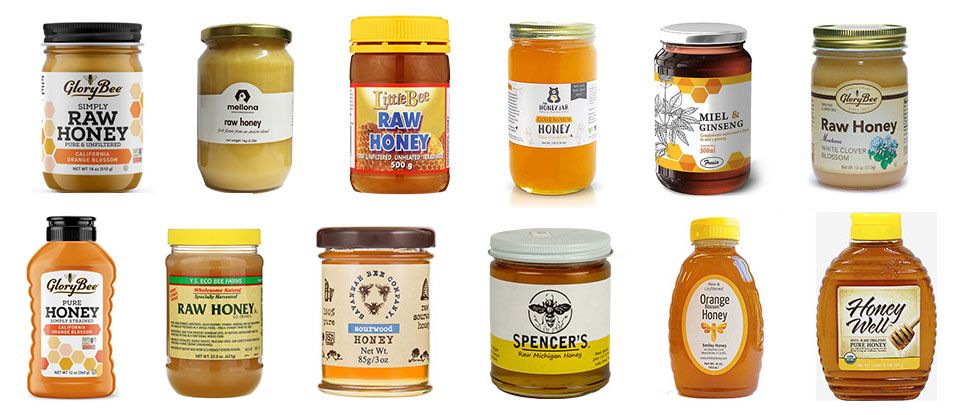 automatic piston pump, paste and liquid can be filled, the material is directly pumped into the bucket for filling, no need
manual feeding, the filling accuracy is high.
Servo motor control filling volume and time, filling precision is about ±0.5%
With anti-dripping function, can control each nozzle separately, filling nozzles can be drive by servo motor and filling from the bottom of the bottle. We have the 2/4/6/8/10 nozzles filling machine, please send us message if you need it.
After cleaning the machine, the dirty water won't flow to the ground, keep machine safe production.
Clover Honey Filling Machine
Grown in Canada, the United States, Sweden, and New Zealand, clover honey is the best-known honey variety with the largest annual production. It has a sweet, mild taste with a hint of cinnamon and a light golden color.
Wildflower Honey Filling Machine
Wildflower honey features a select blend of wild blossoms and flowers. Because wildflower honey is collected from any variety of wildflowers depending on the season and region that they're in bloom, it may originate from any country that grows honey.
Acacia Honey Filling Machine
Acacia honey is created with the nectar from black locust trees, also known as false acacia trees. For this reason, it is sometimes sold as "locust honey" in the United States. The honey features a sweet, delicate flavor with a hint of vanilla and a light, almost transparent color.
Alfalfa Honey Filling machine
Largely produced in the United States and Canada, the alfalfa honey variety is created with nectar from bright purple alfalfa blossoms. The final product is a light, herbal-flavored honey with delicate, mildly sweet undertones.
Buckwheat Honey Filling Machine
Dark and bold, buckwheat honey is collected fresh from the small white blossoms of the buckwheat grain. It's grown in the United States, France, Canada, Japan, and the Netherlands.
Creamed Honey Filling machine
While it's not technically a type of honey, creamed honey denotes a special way of preparing honey. Also known as spun honey, it is made by storing honey at around 55 degrees Fahrenheit and letting it crystallize. Creamed honey has a richer, creamier texture than traditional honey. It also typically has a much lighter color than liquid honey from the same flower.
Manuka Honey Filling Machine
Manuka honey is produced in Australia and New Zealand by bees that pollinate the native Manuka bush. This honey offers a mildly sweet taste with a subtle nutty flavor. A slightly bitter aftertaste offsets the initial sweetness.
Eucalyptus Honey Filling machine
Gathered from the flowering eucalyptus trees of Australia, this distinctive honey has a sweet flavor offset by cool undertones of fresh eucalyptus.
Orange Blossom Honey Filling machine
Fresh from the spring blossoms of Florida's orange groves, orange blossom honey features light citrus undertones. It has a golden color and a wholesome, sweet taste and aroma.
Baker's Special Honey Filling Machine
Baker's special honey is a blend of classic honey varieties. It has a deep amber color and a more robust taste than lighter, tableside honey.
Hot Honey Filling Machine
Trending amongst foodies for its ability to bring an unexpected, sweet heat to entrees and desserts, hot honey is pure honey infused with chili peppers for a spicy kick. It is made with honey varietals that aren't overly floral, like clover and alfalfa honey.
HONEY
NATURAL HONEY | BEE POLLEN | BEES WAX | BEE PROPOLIS
ROYAL JELLY | BEE VENOM | BEE FARMING EQUIPMENT
We Export Machines in Following Countries:
We export Bottle & Automatic Honey Filling Machine, Honey filler for Bottle & Jar to Afghanistan , Albania ,Algeria ,Andorra , Angola , Antigua and Barbuda , Argentina , Armenia ,Aruba , Australia , Austria , Azerbaijan , Bahamas, The Bahrain , Bangladesh , Barbados ,Belarus , Belgium , Belize ,Benin ,Bhutan , Bolivia , Bosnia and Herzegovina , Botswana , Brazil , Brunei , Bulgaria , Burkina Faso , Burma , Burundi , Cambodia , Cameroon , Canada , Cabo Verde , Central African Republic , Chad , Chile , China, Colombia,Comoros ,Congo, Democratic Republic of the Congo, Republic of the Costa Rica , Cote d'Ivoire , Croatia , , Curacao ,Cyprus , Czechia , Denmark ,Djibouti , Dominica , Dominican Republic ,East Timor (see Timor-Leste) , Ecuador , Egypt , El Salvador , Equatorial Guinea , Eritrea , Estonia ,Ethiopia , Fiji , Finland , Gabon , Gambia, The Georgia , Germany , Ghana , Greece , Grenada , Guatemala ,Guinea , Guinea-Bissau ,Guyana,Haiti , Holy See , Honduras , Hong Kong ,Hungary ,Iceland , India , Indonesia , ,Iraq , Ireland ,Israel ,Italy , Jamaica , Japan , Jordan , Kazakhstan , Kenya , Kiribati , Korea, , South Kosovo ,Kuwait ,Kyrgyzstan , Laos , Latvia , Lebanon , Lesotho , Liberia ,Libya , Liechtenstein , Lithuania , Luxembourg , Macau , Macedonia , Madagascar, Malawi , Malaysia , Maldives , Mali , Malta , Marshall Islands ,Mauritania,Mauritius , Mexico, Micronesia , Moldova , Monaco , Mongolia , Montenegro , Morocco , Mozambique , Namibia , Nauru , Nepal, Netherlands , New Zealand , Nicaragua , Niger , Nigeria , ,Norway,Oman , Pakistan , Palau , Palestinian Territories ,Panama , Papua New Guinea ,Paraguay , Peru , Philippines , Poland , Portugal ,Qatar , Romania , Russia , Rwanda , Saint Kitts and Nevis , Saint Lucia ,Saint Vincent and the Grenadines , Samoa , San Marino , Sao Tome and Principe , Saudi Arabia , Senegal, Serbia , Seychelles , Sierra Leone, Singapore , Sint Maarten , Slovakia, Slovenia, Solomon Islands , Somalia, South Africa , South Korea,South , Spain , Sri Lanka , , Suriname , Swaziland , Sweden , Switzerland , ,Taiwan , Tajikistan , Tanzania ,Thailand , Timor-Leste, Togo , Tonga, Trinidad and Tobago ,Tunisia ,Turkey ,Turkmenistan,Tuvalu, Uganda , Ukraine , United Arab Emirates, United Kingdom , Uruguay ,Uzbekistan , Vanuatu , Venezuela ,Vietnam , Yemen , Zambia , Zimbabwe
After Sales Service
We manufacture and export Automatic Honey Filling Machine, Honey filler for Bottle & Jar at comparatively lowest price with excellent after sales service across the globe. Our customer support department comprising of experts in various branches of engineering are always ready to attend to any urgent requirement of maintenance or after sales service from our valued customers. Our regional offices are also equipped with qualified service technicians to attend to regional customer's service calls promptly. A separate team of service personnel for our international customers is always on its toe to proceed to any location world over. We have trained engineers deputed at some of our international agent's place for quick after sales service.